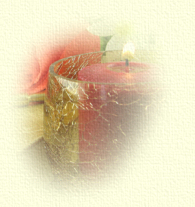 For I am convinced [and continue to be convinced—beyond any doubt] that neither death, nor life, nor angels, nor principalities, nor things present and threatening, nor things to come, nor powers, nor height, nor depth, nor any other created thing, will be able to separate us from the [unlimited] love of God, which is in Christ Jesus our Lord. - Romans 8:38-39 (Amp)

Welcome to Christian Poetry Pages
This is the Christian Poetry section of Heavens Inspirations with Christian Poems to Uplift. This section has a large collection of some of my Inspirational Christian Poetry that I hope will encourage and inspire you. These poems are also available on mp3's so you can relax and listen to them if you prefer. I also have some Christian poetry, Scripture poetry & Scriptures on beautiful backgrounds in the "Picture Poems" section that you can freely download and use for non-commercial use only.
To view new content in one place, click on:
Just click on the category you want, to read some inspirational Christian Poems relating to that category.
Feel free to share these christian poems with others. They are all free to use for your own personal use, or for giving away to others. You may also use them in your scrapbooks or in any other craft project, cards, church bulletins/newsletters, or just to print out to give to someone - provided you adhere to my 'Terms Of Use'. Please read first for the use of these Poems - before you use them.

If you are wanting to use any of the Christian Poetry here, please do not alter the poems in any way. All poetry must remain as I have written it - with no changes made. Thank you! Email below.

In the left Poetry Menu are links to more Christian Poetry and Devotionals available on this site. Christian Poems for Christmas, New Year & Easter and other Special Occasions such as Weddings, Baptisms & Baby Dedications, click on Special Occasions. Christian Poetry for Women is on the Poetry To Inspire page in the Women's Corner area.

If you like, you can visit Heavens Inspirations over on Facebook: