Free Christian New Baby Poems
Birth of Baby Card Greetings
Christian Baby Dedication Messages for Cards/Invitations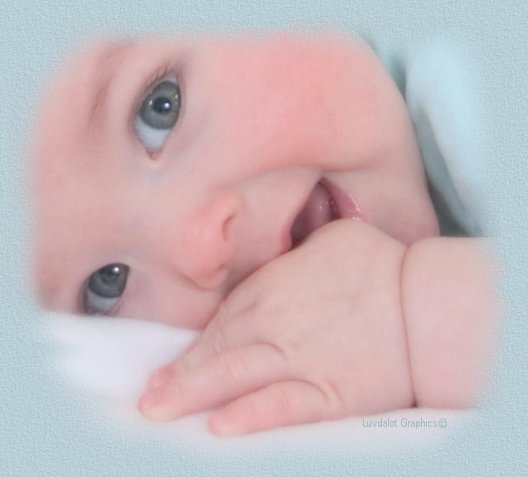 Looking for a New Baby Card Message With a Christian Sentiment?
Choose from these New Baby Poems, New Baby Sayings & Quotes, Birth of Baby Greetings, Poems for New Arrival, Newborn Baby Wishes, Baby Girl Poems, Baby Boy Poems, Poem for Twins, Poem for Grandparents & Adoption, Baby Blessing/Dedication Poems for Handmade Cards, Invitations, Scrapbooks & Crafts

In this section, I have a selection of Free Christian New Baby Verses and Birth of Baby Sayings for card making and invitations — for non-commercial use. These New Baby Poems are free to use in ecards, scrapbooks, a craft project or your own handmade Baby card for the celebration of the new arrival, or even for a Baby Dedication card or invitation when you don't know what to write in your birth of baby card and you're looking for Christian wording that will complement your cards/invitations - provided you abide by the 'Terms of Use'.
You may translate the new baby verses into your own language when using for your homemade cards - making sure the translation is 'accurate' though. But if you are using the 'Google translator' tool I've placed on my site, you will need to check the accuracy of the translation.
I have added the same verses 'rewritten' to be more suitable for baby dedication invitations. Included in these Baby Verses, is a poem for twins and a poem for Adoption - also I've added a poem of congratulations to 'Grandparents' on the birth of a grandchild. There are more links of interest after the last poem - including a Baby Dedication Poem (including a version for a single parent).
If you want to send this page to a friend, click on the 'Share This Page' button after the last verse - or if you want to contact me, click on the 'Email' button below.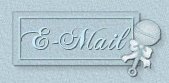 Then little children were brought to Jesus, that He might put His hands on them and pray; but the disciples rebuked those who brought them. But He said, Leave the children alone! Allow the little ones to come to Me, and do not forbid or restrain or hinder them, for of such [as these] is the kingdom of heaven composed. And He put His hands upon them, and then went on His way. - Matthew 19: 13-15(Amp)

By using these New Baby Greetings, you signify that you have read & agreed to my 'Terms Of Use'. Thank You!

To Print Greeting: highlight the greeting you want, then right click and select "print"
#1

(Front)
Your precious baby girl,
Is sent with love and kisses
And a heart filled with dreams
All wrapped in heaven's blessings…
(Insert)
God's hand of blessing is evident
In this gift He has given,
Your precious little baby girl,
God's princess sent from heaven.
I pray God's wisdom enables you
To raise her in His ways
And as she grows, I pray she'll know,
God's love and saving grace
So she may reflect God's beauty
That touches other lives —
For her life is so wonderful
And precious in God's eyes.
© By M.S.Lowndes

#2

(Front)
Sent with hugs and kisses
And lots of giggles too,
Your bundle of joy, wrapped in love,
Cooing up at you…
(Insert)
What a blessing of the Lord —
A precious baby boy!
A treasured gift from the Lord —
A delight and such a joy!
I pray the Lord will shower you
With His wisdom and His grace,
To help you raise your son to walk
In God's enduring ways.
© By M.S.Lowndes

#3

(Front)
(Insert)
© By M.S.Lowndes
(Front)
(Insert)
© By M.S.Lowndes
(Front)
(Insert)
© By M.S.Lowndes
(Front)
(Insert)
© By M.S.Lowndes
© By M.S.Lowndes
© By M.S.Lowndes
© By M.S.Lowndes
© By M.S.Lowndes
© By M.S.Lowndes
© By M.S.Lowndes
© By M.S.Lowndes
© By M.S.Lowndes
© By M.S.Lowndes
© By M.S.Lowndes
© By M.S.Lowndes
© By M.S.Lowndes
(Front)
(Insert)
© By M.S.Lowndes
(Front)
(Insert)
© By M.S.Lowndes
(Front)
(Insert)
© By M.S.Lowndes
(Front)
(Insert)
© By M.S.Lowndes
(Front)
(Insert)
© By M.S.Lowndes
© By M.S.Lowndes
© By M.S.Lowndes
© By M.S.Lowndes
© By M.S.Lowndes
© By M.S.Lowndes
© By M.S.Lowndes
© By M.S.Lowndes
© By M.S.Lowndes
© By M.S.Lowndes
© By M.S.Lowndes
© By M.S.Lowndes